Shop
Phone: (410) 437-0690
Mailing Address: 409 Lakeshore Dr.
Pasadena, MD. 21122
Art Studio
Phone: (540) 822-5398
Mailing Address: 39331 Rodeffer Rd.
Lovettsville, VA 20180


REQUEST A QUOTE
E-Mail intheweedspaintworks@yahoo.com

Each paint job is priced individually depending on the style and amount of artwork done.
You are not limited to the designs you see on these pages. Each job is individually designed for your motorcycle.

If you are interested in a quote, please contact us by email or phone

(In The Weeds Customs (Hours by appointment Only)
For your convenience you may drop of your tins at either the paint shop or the art studio. See the map below.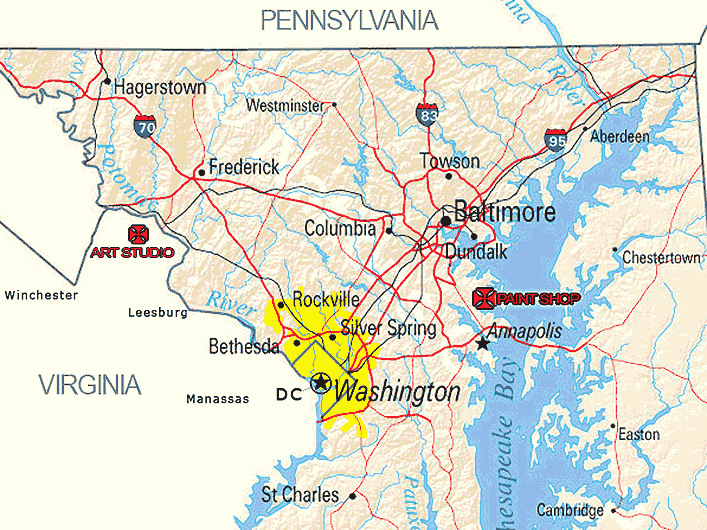 Home/Gallery | Request a quote | About the artist | Why Choose us | FAQ | Links
Custom car and motorcycle painting, Airbrush art work Pasadena Md. Lovettsville Va.